Do you want to lose weight while having fun?
With lots of fun workouts to choose from, you owe it to yourself to try something new.
I know time is essential when it comes to fitness. However, you cannot put a price on health. With these simple sticks and balls, you can have a great fun workout by yourself, with a friend or with the entire family. They cost comparable to regular baseball bats so the price is right. I make them and ship them. I am working hard to get the cost down so it's affordable to everyone.
What makes my barlets different is the way they handle the ball. I invented the sport so I can tell you the difference—for instance the notch of the stick. Using the notch makes the ball bounce off the ground with ease. In fact, this is a dancing activity where you the artist decide the direction and action of your fun. Forget about boring workouts. Consider the barlets as a long extended drum stick but for balls, sports and fitness. You can use the same stick to play fun family games including Double-Tap, Bounc and pass, balance, Longputt and more.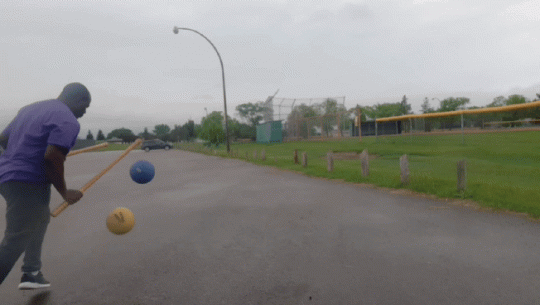 Free shipping for 2 sticks.

I can't wait to see your smiles….